When I first moved to Dallas from San Antonio (and before that Austin), my first thought whenever I went out anywhere was, Man I'm underdressed! We certainly don't lack fancy bars and restaurants in Dallas but what do you do when you want a fancy cocktail (a la The Mansion) but don't feel like busting out the attire to match? You go to Black Swan Saloon in Deep Ellum.
Half the fun is finding the place. Sure, you can just map to the address on Elm Street but I bet you money that you'll still pass the unmarked location a few times before finding it. Once inside you will think you've walked into just another dive bar in Deep Ellum where bottled beer is the drink specialty but then you'll notice the glass jugs of infused liquors behind the bar. You'd be foolish to order just a vodka soda or rum and coke here. Just because the bartenders don't have curly mustaches or full beards doesn't mean they can't concoct quality cocktails. Au contraire! My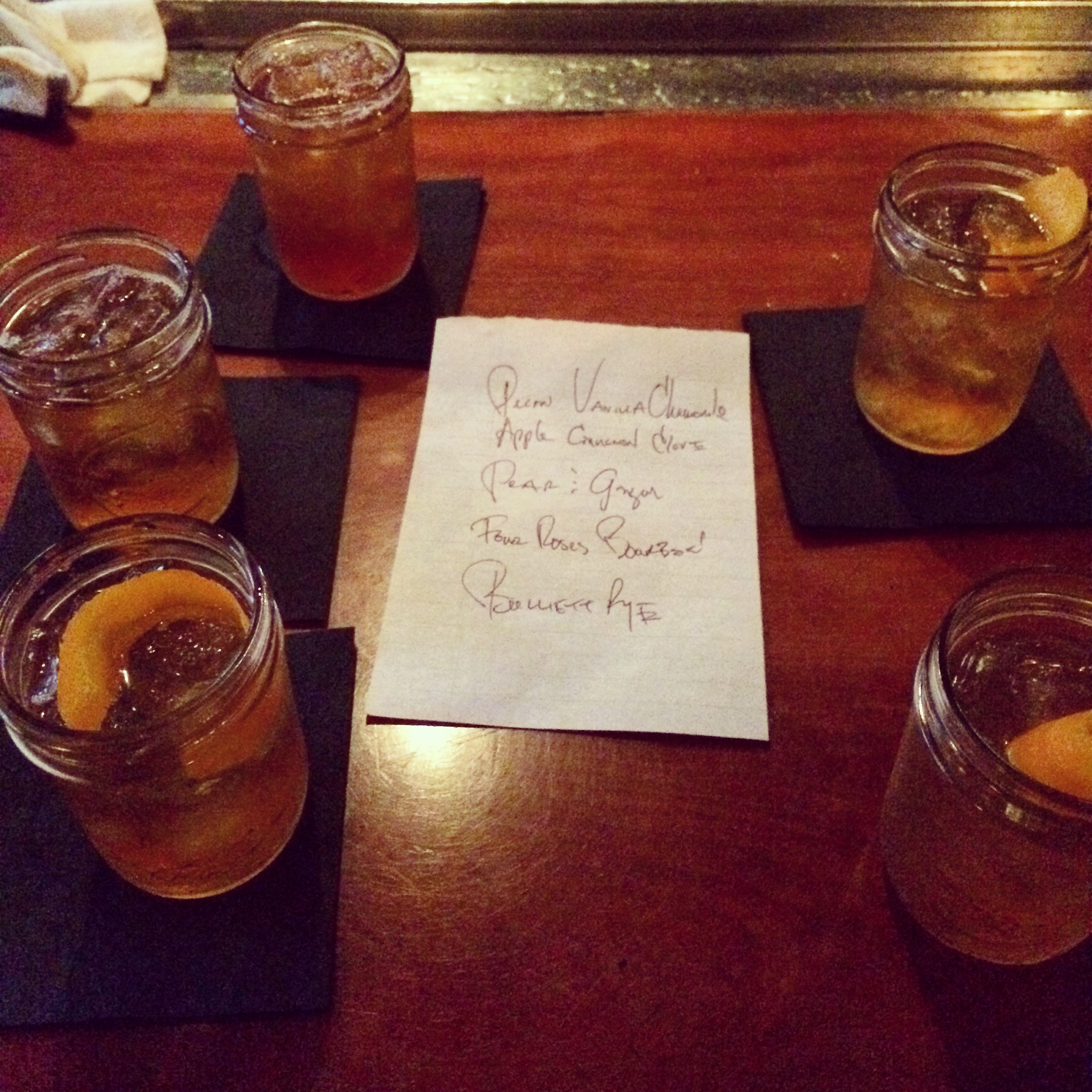 liquor of choice is bourbon, particularly when poured in an Old Fashion. Gabe Sanchez, owner and bartender of Black Swan is such a class act that knowing this little fact about me sent out a flight of Old Fashions to sample. It was a perfect way to compare a few of the infusions-Pecan Vanilla Chamomile, Apple Cinnamon Clove, Pear and Ginger-with the great standards, Four Roses Bourbon and Bulleit Rye. The flight would have been great to share with friends but I kept it all to myself and then washed it down with spa water (cucumber-infused water). Again, that Sanchez…quite a class act!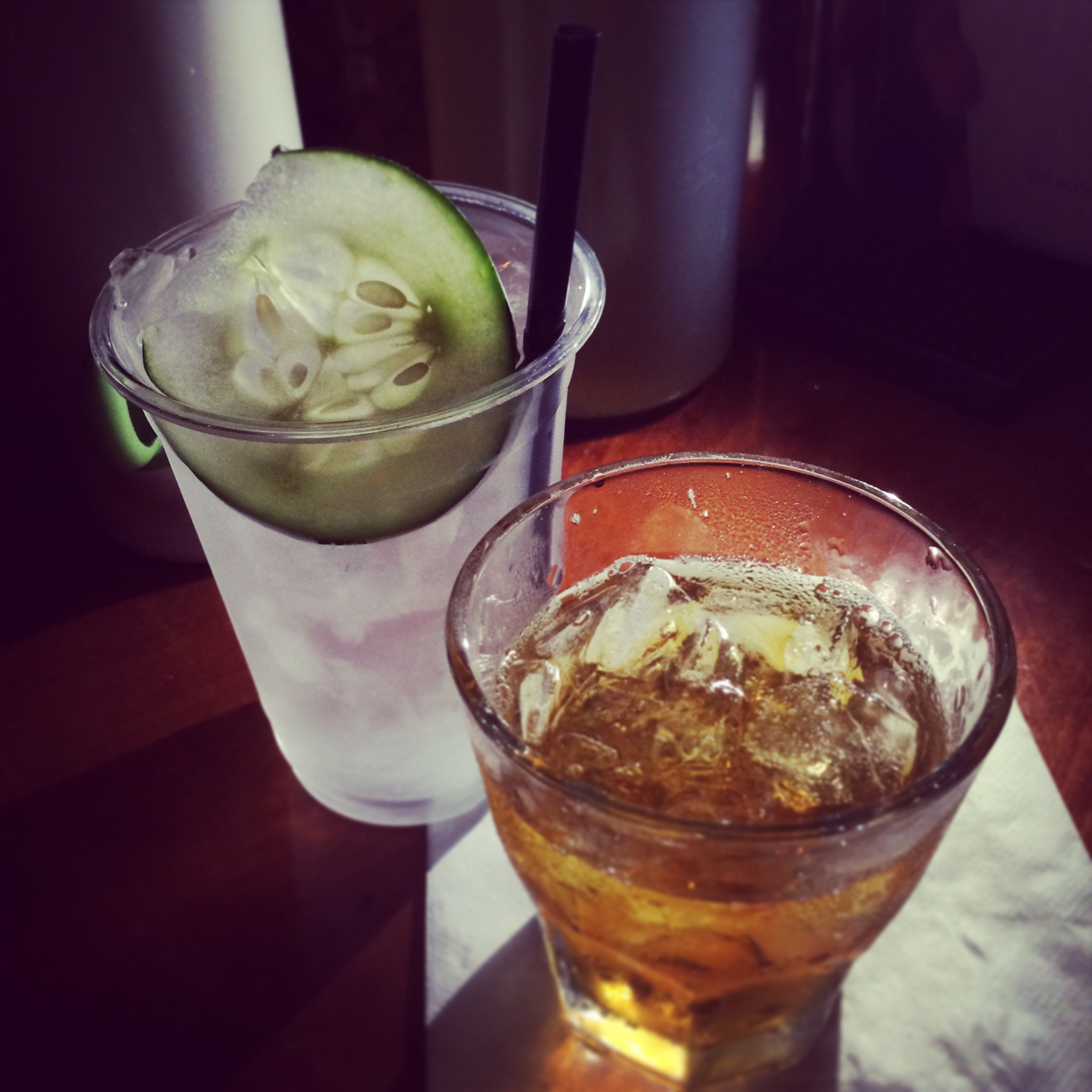 ◊GG Tips◊:
Visit during the week to avoid weekend lines and you'll most likely rub elbows with Dallas' finest chefs/restaurateurs.
Make sure and walk all the way to the back, past the bar and have your cocktail out on the secluded patio with John Wayne, a wall-sized mosaic version, created by Dallas artist Steve Hunter.
Instantly raise your IQ by attending a Hemingway Book Club. Gabe's inventive cocktails will have you waxing poetic over novels (fiction and non-fiction) typically featured as New York Times bestsellers. Follow the club on Twitter @boozinbooks.