Do you feel a sense of accomplishment when you check off every box on your to-do or must-have list? Well, get your pens out and CHECK! Here's a rundown of why HG Sply Co. still comes out on top as one of the Dallas restaurants with the longest wait times for dinner.
Vegetarian- and pescatarian-friendly: check!
(Try the quinoa burger with hummus, avocado, kalamata tapenade, baby spinach and tomato; cauliflower steak or ahi tuna poke salad.)
Juicy meat galore: check!
(Pictured: mini pork shanks wrapped in bacon which are sadly, no longer on the menu.)
Gluten-free (You didn't think you could get away without this, did you?): check!
Unique and tasty cocktails: check!
(GG pick, the Double Under: beet infused tequila cabeza from the 86 Co. with fresh lime and rosemary syrup.)
Kick-arse rooftop patio with a view: check, check and check!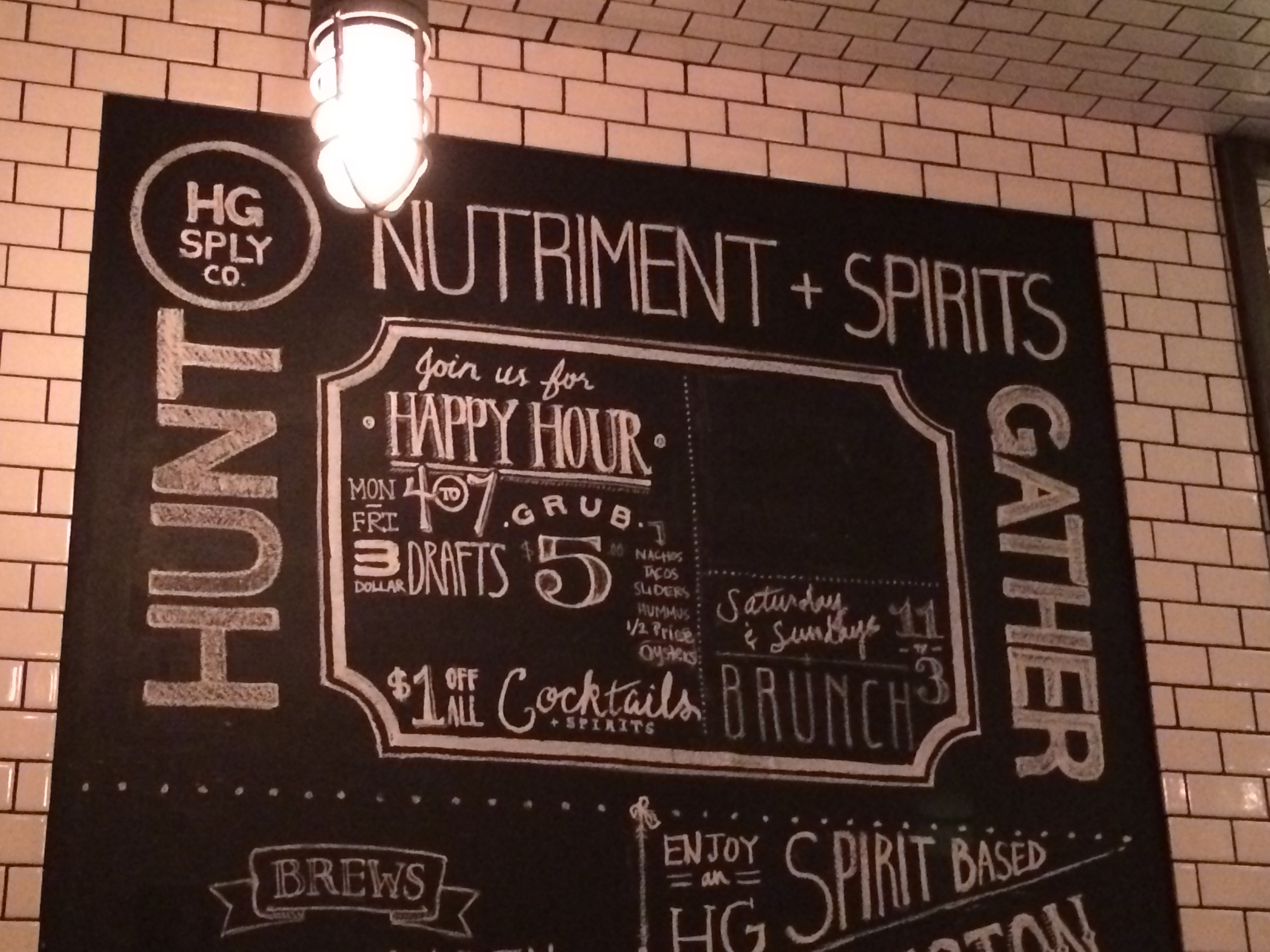 ◊ GG Tips:◊
Expect to wait (a long time) if you don't have a reservation, especially on a weekend. Put your name on the list and grab a spot on the rooftop bar or check out another awesome rooftop bar next door at Nora Restaurant.
Think you can bypass the huge wait list and eat dinner on the rooftop? Think again! They only serve a limited menu.
In case you've been living in a cave for the last 2 years, it's pronounced SUPPLY company. Can you figure out what HG stands for? *Hint: see pic above.