Think of the celebrity that you adore the most. This celebrity is someone who you fantasize running into by chance on the street and you envision hitting it off famously, becoming best friends forever. Now hold that mental image…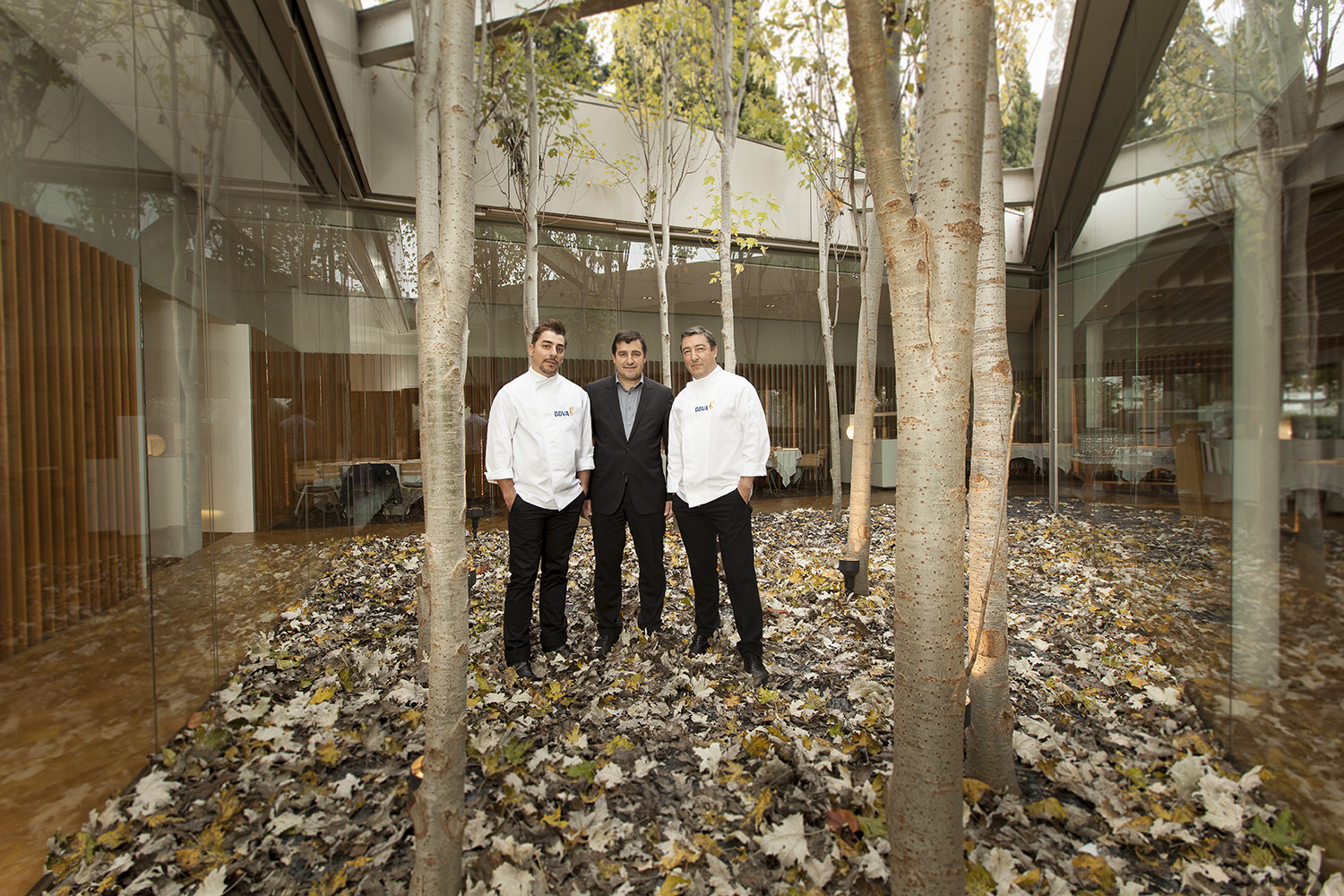 Meeting the Roca brothers, the men behind El Cellar de Can Roca and eating their creations for me, is like running into your imagined celebrity. I mean, first of all, how often does one get the chance to dine at one of THE WORLD'S BEST restaurants?? First, you'd have to travel to Girona, Spain, which is about 1.5 hours northeast of Barcelona. I was in Barcelona not too long ago but this time the city served as a jumping off point for a trip that took us 6 hours in the opposite direction. Even if we could have squeezed Girona into our packed and last-minute schedule I doubt that the restaurant could have squeezed us in to their months-long wait list! But one temperate August night last year BBVA Compass Bank brought the dream to me in good ole Dallas!
BBVA Compass has long been a supporter of the arts so it's no surprise that the setting for this splendid dinner was the equally sublime Rachofsky House. This private home is frequently used to rotate an impressive collection of contemporary art, only this night the art was of the culinary type.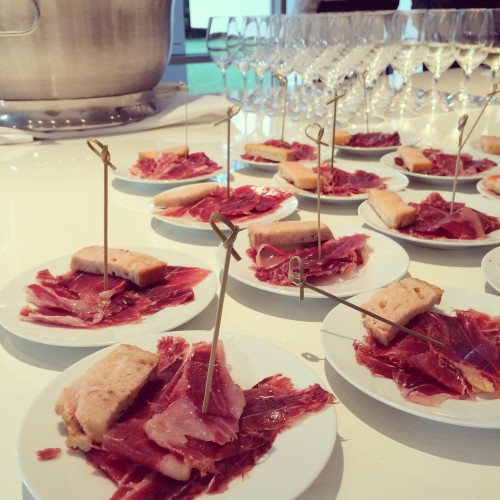 The evening started with a bang with the quintessential Spanish delicacy, Ibérico ham from 10 Vetas, carved directly in front of you. The ham melted in your mouth and if no one were looking I would have eaten several plates of it!
For the opening course, placed in front of each guest was a lantern-like object made of black paper resting atop a small wooden tree-trunk, tied with a black satin bow. Servers opened these odd objects to reveal the Roca brother's ode to the world with 5 bite size representations of their restaurant tour's destinations. Of note was "Mexico", a small corn taco with mole sauce (and when I say small I mean I could pinch it with my fingertips) and "Texas", a sweet corn fritter filled with what else, barbecue sauce!
The remaining twelve (yes, twelve!) savory courses were the result of the Roca brother's interpretation of Texas cuisine combined with their modern Spanish cuisine. We drank margaritas albeit in the form of a bonbon, ate delectable chicken tinga in liquid tortilla form, as well as ate the most tender roasted sea bass that I've had complete with tequila cream, green tomatoes, jalapeño and pecan vinaigrette. You might say that these dishes sound more like representations of Mexican cuisine but then remember that Texas was once part of Mexico!
While Joan is known as the master savory chef of the brothers, Josep is the master sommelier and he certainly didn't let us down. Josep paired an Albariño (my favorite Spanish white) with a chilled salad (pictured in cover shot) comprised of nopales, lima gel, avocado cream, jalapeño ice cream and mezcal candies (whew!).
He could have chosen any of Spain's fine Albariños but instead surprised with one from a California vineyard, Boony Doon. A 1987 Mas la Plana from Miguel Torres-enough said. And the pairing that made my entire table gasp in delight, the Dönnhoff Hermanshöle Spätlese Reisling paired with brother Jordi's cream of bergamot and lemon cupcake ice cream. By the way, Jordi won World's Best Pastry Chef in 2014. I prefer savory to sweet but his desserts made my eyes roll back into my head, tasting every bit of that well-deserved award in the last 2 courses.
All good things must come to an end, someone foolishly once said. And on that note, it did. BBVA Compass certainly knows how to treat its clients. If you didn't already own their credit card I would advise that you get it!
**A big thank you to my friend Alex Young from eatstyledallas for allowing me to fill in for him this magical evening.